2022 - 2024 International Program
Strengthen Our Sisterhood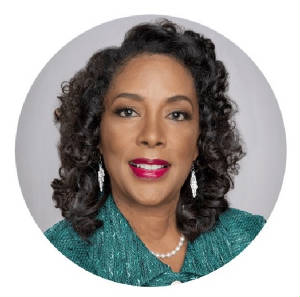 Alpha Kappa Alpha International President Danette Anthony Reed
Service and sisterhood have been the cornerstone of Alpha Kappa Alpha Sorority, Incorporated® since 1908. With the theme, Soaring to Greater Heights of Service and Sisterhood, the 2022-2026 administration seeks to build upon Alpha Kappa Alpha Sorority's rich legacy of service by galvanizing our sisterhood of more than 120,000 active members to lead on the front lines of change, education, and advocacy.
This administration has six initiatives. Strengthen Our Sisterhood will serve as the administration's "Foundation Initiative" as we strengthen our bonds to support our service mission.
The remaining five initiatives will serve as the "Program Initiatives" which include:
Program Initiative I: Empower Our Families
Alpha Kappa Alpha Sorority has a strong history of supporting and servicing families, for we understand a healthy family is the foundation of a healthy community.
We will take a multi-generational approach to fortify families within our communities by addressing child hunger and promoting positive youth development and leadership, mental well-being, and senior life.
.
Program Initiative 2: Build Our Economic Wealth

Alpha Kappa Alpha will continue to raise community awareness of critical health issues impacting African American women. The primary focuses will be breast cancer awareness and prevention, heart health, nutrition and wellness, and care for the caregivers.
Program Initiative 3: Enhance Our Environment

Alpha Kappa Alpha Sorority has the power to galvanize our organization of more than 120,000 active members, create a ripple effect, and make a significant impact on our environment.
We will employ select strategies to optimize our collective ability and to improve and protect the environment at scale. We will prioritize activities that promote the adoption of more sustainable and responsible practices.
Program Initiative 4: Advocate for Social Justice

Alpha Kappa Alpha Sorority always has been at the forefront of social justice to promote fairness and equity. We stand in the gap to empower our communities and act in the best interests of all people through social advocacy and justice.
We will equip communities with the tools, knowledge, and support to activate their voices and mobilize self-help to empower communities to help themselves.
Program Initiative 5: Uplist Our Local Community

Alpha Kappa Alpha Sorority reigns supreme in its mission of "Service to All Mankind." Given the engagement of more than 1,046 chapters across an international landscape, we have an ongoing history and reputation for making a global impact through local change.
We will celebrate excellence, promote a focus on service, and stimulate effective culture and showcase best practices—"Local Change, Big Impact, and Global Showcase."
Community Impact Day (needs to be updated)
Alpha Kappa Alpha members will implement International Community Service Days annually to highlight the organization's collective impact in program target areas:
Alpha Kappa Alpha Sorority, Inc, Founders Day (January)
AKA Reactivation Day (January)
Dr. Martin Luther King, Jr. Day of Service (January)
Pink Goes Red for Heart Health Day (February)
AKA Global Impact Day (April)
AKA International Day of Prayer (August)
National HBCU Week (September)
AKA HBCU Day (September)
Breast Cancer Awareness Day (October)
AKA Caregivers' Day (November)
To learn more about Alpha Kappa Alpha Sorority programs, please visit our national website:
www.aka1908.com
.
---